At Spectra Energy, we have a strong safety record. Over the past five years, the incident rate for Spectra Energy's U.S. onshore natural gas pipelines and facilities is roughly half the rate of the industry average.
While we already have a strong safety record and implement rigorous safety practices, our goal is zero incidents. No incident is acceptable. When issues are identified, we work hard to quickly, safely and properly remedy the situation as well as learn from them in order to continuously improve.
Incidents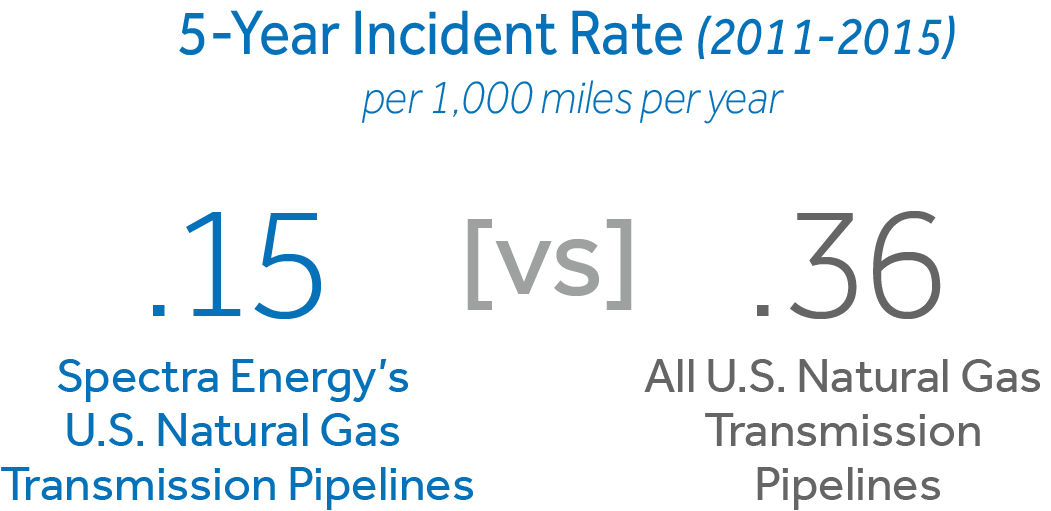 From 2011-2015, Spectra Energy's reportable incidents were less than half the rate of the industry average. Offshore (Gulf of Mexico) pipelines are not included in this chart as PHMSA typically tracks offshore incidents separately based on a set of circumstances unique to offshore pipelines. (More information on offshore pipelines)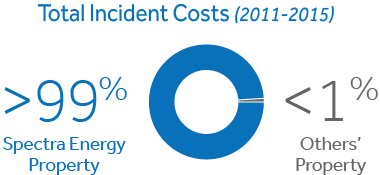 Less than 1% of Spectra Energy's incident costs were related to non-Spectra Energy properties. The rest - more than 99% - affected only Spectra Energy assets. Spectra Energy paid for 100% of these costs.
More information: Incident Definition & Categories