During warmer seasons, many professional and do-it-yourself excavators begin digging in earnest.
It doesn't matter whether you're building a new fence in your backyard or constructing a swimming pool, you should always call your local One Call center before you dig.
Not calling 811 puts you at risk of striking a natural gas pipeline, hazardous liquid pipeline, underground electric power lines, communication lines and other utility services. Accidentally striking one of these items has significant potential for a hazardous situation.
In the U.S., 811 is the number to call before you dig. Calling 811 before every digging job gets your underground utility lines marked for free and helps prevent undesired consequences.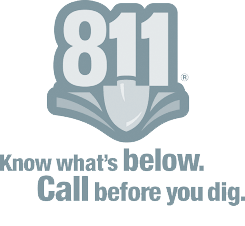 Watch a short video about the importance of calling before you dig.