The success of any mission begins with great people.
That's why we actively recruit men and women who have served or are serving in the military. Spectra Energy is proud to employ a significant number of veterans and reservists.
We value your service, your sacrifice and your ability to deliver with excellence. We offer opportunities for you to use your experience, work ethic and technical skills to create a rewarding career. Your experience aligns with roles across the organization, including technician (corrosion, electrical/controls, measurement), operator, mechanic, equipment operator, engineer, construction, government and regulatory affairs, human resources, supply chain, information technology, tax, accounting, environmental, health and safety, gas control/supply, land and right of way, logistics and customer care service.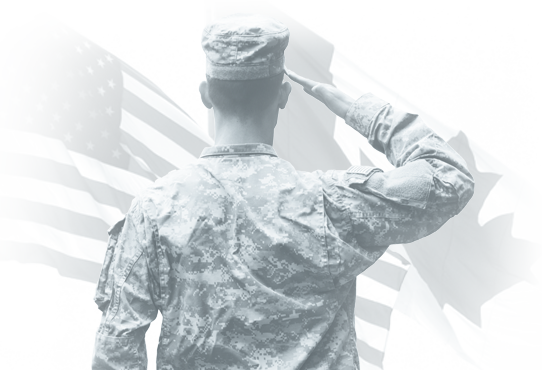 Spectra Energy appreciates the skills veterans bring to our team and values the sacrifices and service you have given to our country.
One way we set our veterans up for success is through our employee veterans' network that connects them with people who can help them transition successfully into the company.
We also have a comprehensive policy designed to support those employees who may be called for active duty, including:
Continuation of base pay, health benefits and company matching contributions to the Retirement Savings Plan.
Ability to carry over unsued vacation hours during the calendar year that you are called to duty.
Reemployment of veterans.
For additional details on current job openings and the application process, visit our Career Opportunities.